SEPTEMBER
Two paintings included in a special 80 years jubilee of Dalsland Konstförbund and Konstförening groups at Rackstad Museet.
AUGUST
Beginning to paint again after the summer months. I was really happy how this one turned out, trying to keep the images much simpler and strong. Pendulum 13, a dyptich 41x66x2.5cm. I haven,t quite found a way to photograph them really well, as the wax is about 1cm thick so has a very 3D quality. The light also bounces back through all the layers and the pigment is fluorescent. I like the edges to be a little rough to contrast with the very polished surface that is the result of many many layers of painted and poured wax.
Selling a few paintings through Saatchi Art.
JUNE
 Some of my paintings feature in Julys Elle Decoration, Sverige.
MAY
At Hera Galleri, Stockholm.
APRIL
A new favourite painting, a diptych featured in this collection for Saatchi Online. Difficult to tell from a photograph but the beeswax is deeper and thicker with the pure cobalt and ultramarine blue pigment shining through.
JANUARY 2015
Hard to accurately work with so few hours daylight and on really grey days its impossible, I use lots of fluorscents in the winter as its so monochrome outside. I am working towards a show I have in May at Hera Galleri, more info here.
Some new paintings.
JULY
Three paintings hanging in Steneby Konsthall this summer.
I have been experimenting with the suns heat , using magnifying lenses to concentrate on to the surface of  painting , they are a little diary of a weeks weather in may and june. Coloured wax is underneath the thick block so it gets realised when heated. I like how the three paintings work together, linear and cyclid time together made using the earths rotation.
JUNE
Painting sold through Saatchi Art.
MAY
My paintings are in a show with Michael Reinhardt at Hera Galleri, Stockholm from Saturday.
Two paintings in exhibition at Not Quite called 20 :14. Info here.
—
—
APRIL
A Yves Klein colour collection on Saatchi Art ,one of my paintings featured.
MARCH
Lots of paintings sent to Hera Galleri in Stockholm.
——
FEBRUARY
A new 'Circadian' painting featured in this weeks Saatchi Art collection.
 plus I entered this painting for Saatchis showdown competition on colour and am pleased to be through to the next round.
JANUARY 2014
Featured in new Saatchi online collection, here.
———
A small painting sold through Saatchi online and a new larger painting  in an abstract collection
.
———
DECEMBER
A new calmer painting included in the great art blog Slow art day.
Crazy cosmic painting included in this weeks Saatchi online collection here.
—-
Galleri hera ,my gallery in Stockholm let me know that they have sold nearly all of my paintings, about 20. Whats really great though is that some have gone to public government  collections in different areas in Sweden, Stockholms län landsting and Sörmlands landsting and so are on public display.
NOVEMBER
I collected some beautiful beeswax from Dalsland Honung last week , its about 20 kilos and will hopefully make many paintings ,in the meantime  its making my room smell of summer.

A painting featured on this weeks collections on saatchi online here.
A very pink painting sold through Saatchi.
More news from 'Not Quite' this time on tv from Svt .Some of my paintings feature, briefly.
Interesting article on 'Sun mirrors' in a sunless Norwegian town here. Half science ,half art.
Great article on Not Quite ,an art collective that I belong to here.
—-
OCTOBER
I look at this art blog quite often so it was a nice surprise to see one of drawings on it, thank you.
SEPTEMBER
Two paintings choosen for finalist in Artslant Showcase.

—
Circles painting entered for a competition that came through Saatchi online.

—-
Great to have another painting selected for a collection on Saatchi online,here.
—–
This pink painting featured on Saatchi online for the week of the 6th Sept.
under $500 collection.
—–
Three pink paintings featured in Artfinders Colour themed selection.Pretty in pink.
One of my favourite drawings sold through Saatchi online.
—–
AUGUST
One of my paintings has been selected for an Artslant showcase finalist , you can see my profile here .
A little drawing was selected by Saatchi online 'Small' collection,take a look here
—–
Four of my paintings in Steneby Konsthall this summer. One of which has been bought by Värmlands regional artbuyer for their public government collection, värmlands landsting.
—–
A nice feature in Zealous.co for four little 'Ring' paintings.
JULY
Oscillations 10 painting included in a  collection by guest curator Jaime Derringer of Design Milk for Saatchi online.See here
JUNE—
More little drawings featured by Saatchi online for week June 17th here.
Featured Art of the day on Artfinder for 10 th June. art of the day.
Three drawings sold through Saatchi online.
Two of my small drawings choosen by Saatchi online for week 2nd June here.
A fine number of Dooleys in this selection at Artfinder fot week June 2nd here ,in very good company with my sister in law Sandy Dooley
MAY -Painting featured on Artfinder site, here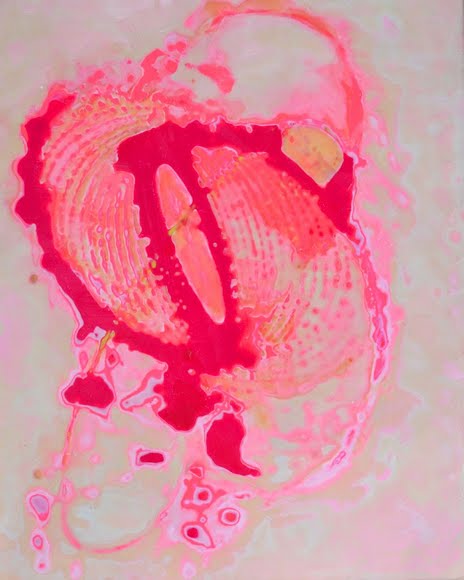 ——–
A selection of paintings showing in sunny Stockholm 25th May- 19th June.at Hera Galleri.
———
A painting selected for Saatchi online collection this week.

saatchi collection week 20th May
————–
March 2013 Latest paintings and drawings for sale on Saatchi online.
http://www.saatchionline.com/norraeke
Plus a drawing selected by Saatchi online curator for week 18th March 2013.
See full selection here. http://www.saatchionline.com/art-collection/Painting-Photography-Mixed-Media/Originals-1000-and-Under/153961/42093/view
————-
Feb 2013 Fantastic Hilma av Klint exhibition opens 16th Feb at Museum of Modern Art in Stockholm. Not only did she get to abstraction before Kandinsky,forbid the paintings and drawings to be shown until 20 years after her death, but they are big brave paintings,some 2 x 3m in size.
———
Jan 2013 -View of Galleri Hera 'Midwinter' exhibition.December 2012.
——
November -'Midwinter exhibition' at Hera Galleri in Stockholm November 24th.
There are around 20 paintings of mine at Galleri Hera,you can view them here
Paintings Showing at Galleri Hera,Stockholm.
——-
July-Some pics from an exhibtion at Trans-form galleri thats on until 27th July 2012 , a really nice gallery in Fengerfors Bruk.
——–
Exhibition of my paintings from 2009, 'Miljö' which translates as both surroundings and enviromental ,landscapes
in Dalsland with the subjects mainly wood and paper.
———
"Konstvandring in Dalsland,Sweden.'
Large selection of artists studios including mine open over long weekend of 17 – 20th may.
Info here – konstvandring.nu
Mar 10, 2016 | news
Tagged | blog, helen dooley, news